I started to do this last year and didn't get past January, so let's see if I can do it this year...
I encourage you all to think about something positive from every day. Even if it ends up being a bad day and write it down. At the beginning of each month, share your positive "good things" with everyone else. :)


January

1- Quiet night to ourselves. Great way to ring in the new year.
2- Blessed to have a great job, even if I do work Saturday mornings.
3- AWESOME day with my favorite ladies.
4- Quality time with the sister and Kandice.
5- Day off spent catching up on Bible studies.
6- Worked with awesome people.
7- Decided to apply at several preschools and see where God leads me.
8- Thank you for the gorgeous cold weather today. I love it.
9- Got to catch up with a high school/elementary school friend during her engagements.
10- Another fun couple Colton got to photograph.
11- Thank you for another Monday.
12- Day full of interviews (3). How lucky am I that I have a job and have so many interviews? Thank you, God, for allowing me such a great opportunity.
13- God has really been speaking to me today.
14- Had a wonderful day off getting ready for the cruise.
15- Worked hard one last day before vacation.
16- Made it to Galveston without a problem.
17- Had an awesome time with my family before leaving on the ship.
18- A great first day full of fun, food, and amazing new friends.
19- Beautiful day at the beach. God is AWESOME!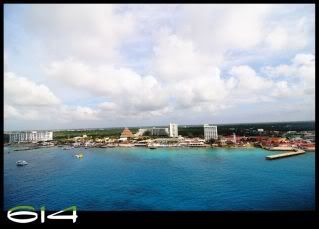 20- Swam with amazing stingrays. What beautiful creatures.
21- Witnessed more of the beauty God created for us in Jamaica.
22- Had a wonderful time taking pictures with all my new friends on the ship.
23- Won $80. :)
24- Left the ship with nearly 30 new friends.
25- Blessed to have the day off to recuperate from our trip.
26- AWESOME news from the doctor. Thank you Lord for healing my kidney.
27- Wonderful first day back at work.
28- Worked tonight, which means extra money in our pocket.
29- Got a new job, which means we are able to get a house.
30- Bought amazing new furniture for our future house.
31- Amazing service at church. Saw many people proclaim their love for Christ in baptism.
A post about Lyly is coming soon, I promise...